Rob Overseer
is an English, Riverian DJ/producer, born in
Leeds
whose works have been included in soundtracks for Animat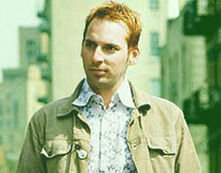 rix, Snatch, Any Given Sunday and The Girl Next Door, as well as video games like Need for Speed: Underground, NFL Gameday 2004, several Matchstick Productions ski films, and Stuntman, among others. His songs are also frequently used in TV commercials such as Hairdo for Vodafone which featured his song Velocity Shift or the Endeavor commercial for Mitsubishi, which featured Horndog. Also, the MTV show Maui Fever features his single Horndog in the opening credits.
Ad blocker interference detected!
Wikia is a free-to-use site that makes money from advertising. We have a modified experience for viewers using ad blockers

Wikia is not accessible if you've made further modifications. Remove the custom ad blocker rule(s) and the page will load as expected.